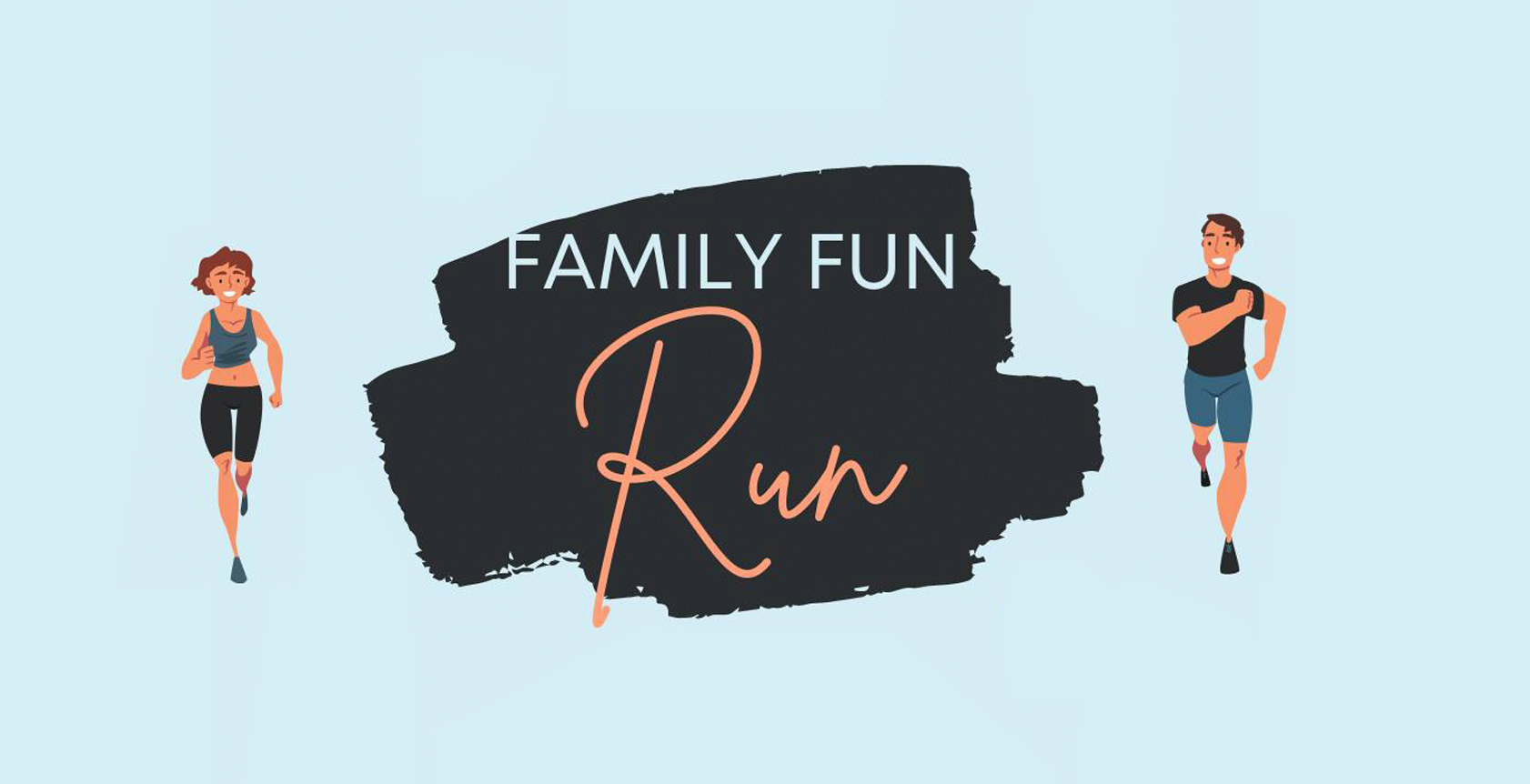 You did it! On behalf of Ambler Farm and Wilton Fit Body Boot Camp, we would like to congratulate you on finishing the first-annual Fun Run. As a special reward for your accomplishment, please accept our gift of four recipes created by Brunetta Cathers, cofounder of Wilton Fit Body Boot Camp. They're the perfect post-run treat for you and your family. Enjoy!
Quinoa Pilaf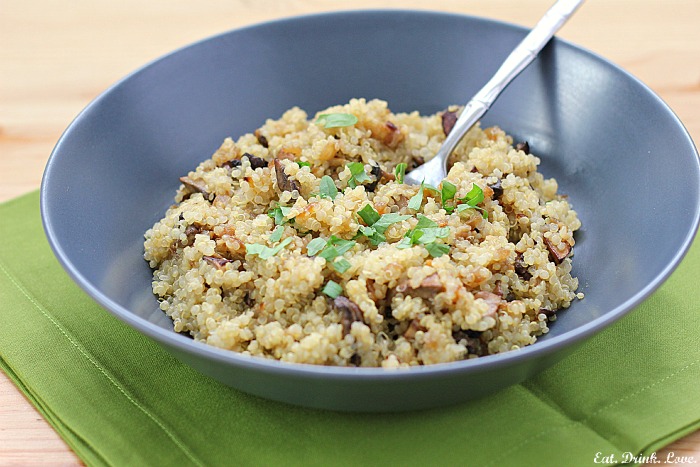 1 cup quinoa
½ head radicchio, cored and thinly sliced
¼ cup balsamic vinegar
2 tablespoons extra-virgin olive oil
¼ cup dried tart cherries
¼ cup pistachios
3 tablespoons fresh flat-leaf parsley
Freshly ground pepper to taste
Put quinoa in a fine-mesh strainer, and rinse well under cold water. In a saucepan, bring 2 cups water to a boil over high heat. Add quinoa and reduce heat to low. Cover and simmer until grains are tender and water is absorbed, about 15 minutes. Recover quinoa from heat and let cool slightly. Transfer to a large bowl, and fluff with a fork to separate grains.
Add radicchio, vinegar, olive oil, cherries, pistachio, and parsley in a bowl, and stir to mix well. Season with salt and pepper. Serve warm or at room temperature.
Easy, Simple Burgers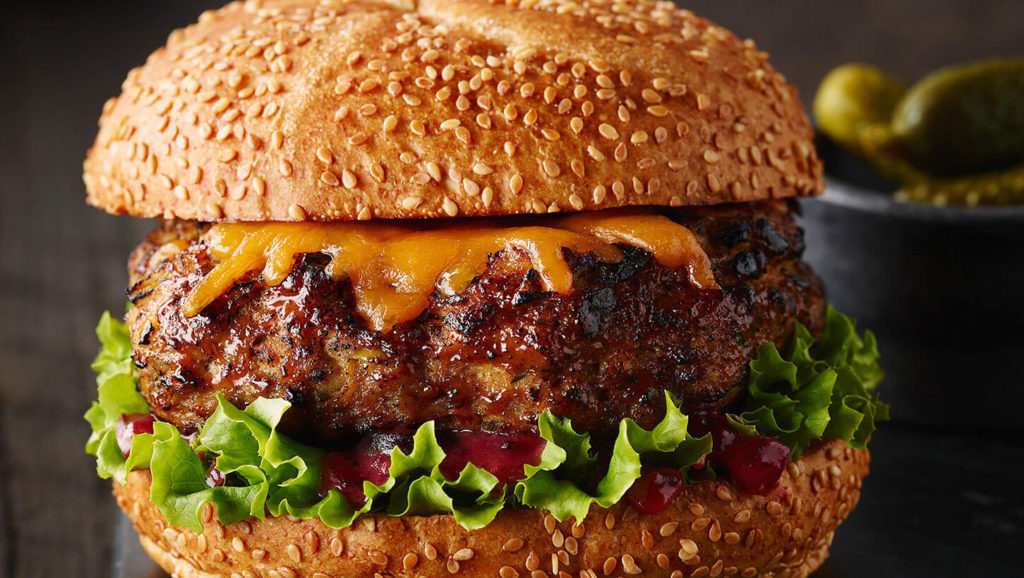 ½ cup fresh parsley (chopped)
2 cloves garlic (finely chopped) or 1 tablespoon granulated garlic powder
1 lbs lean ground beef
¼ cup oz salsa
½ teaspoon each salt and pepper
½ teaspoon paprika
In a large mixing bowl, combine all ingredients and mix thoroughly. Divide mixture into 3 equal parts and form into rounded patties. Grill or bake at 350 degrees on baking sheet lined with parchment paper until cooked through. Approximately 5 to 9 minutes – depending on thickness and desired doneness. Serve with your favorite bun and sides!
---
Summer Shrimp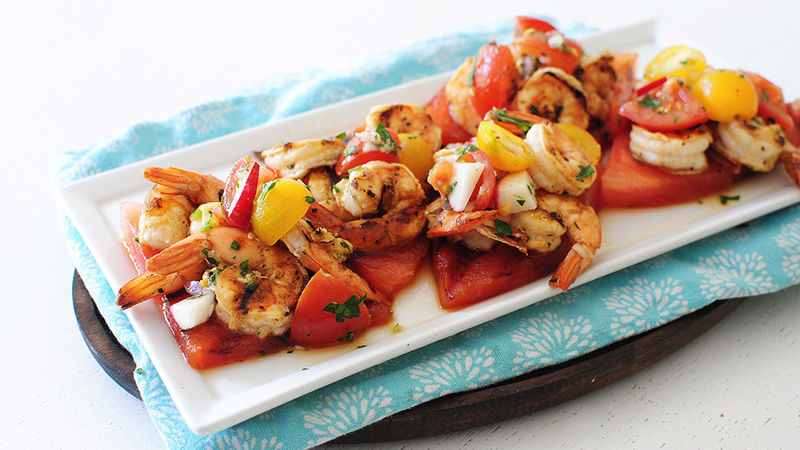 1 lb. large cooked shrimp – grilled or thawed and drained – if frozen
1 cup frozen corn – thawed
10 ounces watermelon cut into cubes
1 -2 teaspoons of extra virgin olive oil
1 bunch of fresh basil leaves slivered
salt and pepper
In a large bowl combine all ingredients, toss and serve!
Curried Eggplant with Tomatoes and Basil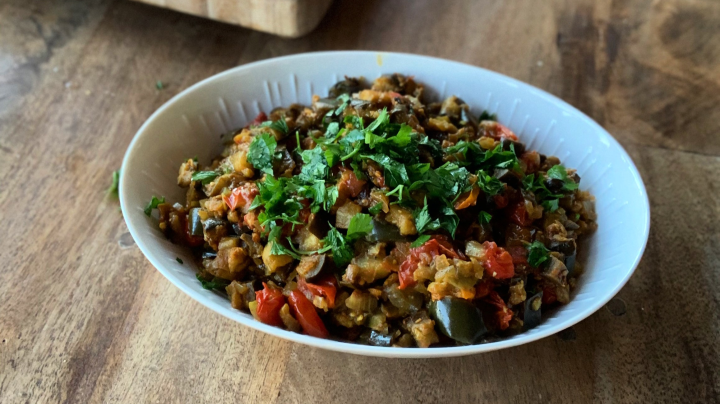 1 cup basmati rice
salt and pepper
1 tablespoon olive oil
2 pints cherry tomatoes, halved
1 eggplant (about 1 pound) peeled and cut into ½-inch pieces
1 ½ teaspoons curry powder
1 15.5-ounce can chickpeas, rinsed
½ cup fresh basil
¼ cup plain low-fat yogurt (preferably Greek), optional
Cook basmati rice according to package directions. Let stand
Heat oil in a saucepan over medium-high heat. Add onion and cook, stirring occasionally, until softened, 4 to 6 minutes.
Stir in tomatoes, eggplant, curry powder, 1 teaspoon salt, and ¼ teaspoon black pepper. Cook, stirring, until fragrant, about 2 minutes.
Add 2 cups water and bring to a boil. Reduce heat and simmer, partially covered, until eggplant is tender, 12 to 15 minutes.
Stir in the chickpeas and cook just until heated through, about 3 minutes.
Remove the vegetables from heat and stir in the basil. Fluff the rice with a fork. Serve the vegetables over the rice with yogurt, if using.
Serves 4.
Hands-On Time: 15 min.
Total Time: 25 min.
---